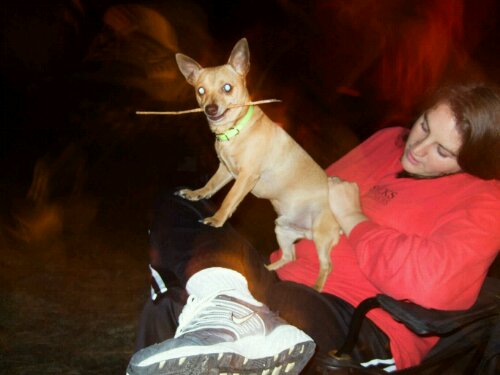 Eugene was my Christmas suprise about 4 years ago.  He was perfect. Never, ever will there be one as sweet and special as Eugene.  There aren't enough words to express how he touched our lives.  He had the best disposition. Like Mr. Weenie, Eugene loved the farm.  He rode in the tractor during hay season, if you didn't take him with you, he would follow that tractor until you stopped to get him.  He loved riding…tractors, trucks, lawn mowers, you name it.  He thought he was the "Big dog", he had the biggest heart by far.
Eugene was the best Christmas gift ever. On Christmas two years later we lost him in a tragic accident with a horse.  Please keep your small pets aways from horses.  They may not be afraid, but the size and strength of a horse can take a life in a matter of minutes.
There is not a day that goes by we don't miss that Baby Boy. In two short years he left a mark on our hearts that will never be erased.  We miss you Eugene, you are forever in our hearts.